Here are some pictures I've taken recently. I finally learned how to stitch photos together using PhotoShop to make panoramic pictures.
At Banff, from the top of Sulphur Mountain.
The view from the top of the mountains at Kicking Horse Ski Resort in Golden, BC.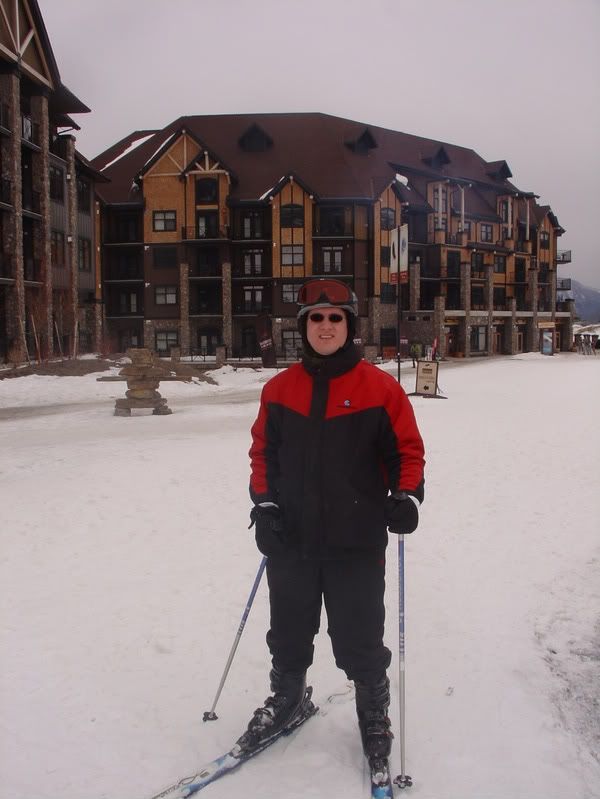 My ski bunny.
My other ski bunny.